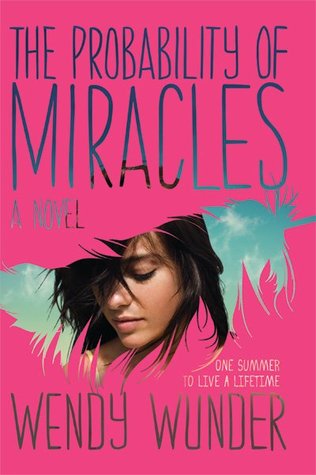 Dry, sarcastic, sixteen-year-old Cam Cooper has spent the last seven years in and out hospitals. The last thing she wants to do in the short life she has left is move 1,500 miles away to Promise, Maine - a place known for the miraculous events that occur there. But it's undeniable that strange things happen in Promise: everlasting sunsets; purple dandelions; flamingos in the frigid Atlantic; an elusive boy named Asher; and finally, a mysterious envelope containing a list of things for Cam to do before she dies. As Cam checks each item off the list, she finally learns to believe - in love, in herself, and even in miracles.
My Rating: 3/5
I didn't know what this book was about when I decided to borrow it from my local library, and when I read the synopsis I debated whether to read it or not because I was hesitant to read something that reminded me of The Fault in Our Stars.
Cam was a difficult character for me to connect with. She was very pessimistic and selfish. However when she moves across country and meets Asher and she then accepts that the cancer doesn't define her I thought that she really opened up and I didn't find her anywhere near as annoying.
Cam's eleven year old sister Perry was a unique character that had me laughing numerous times throughout the book.
I liked how the author didn't focus too heavily on the romance although there was still plenty of that, but Cam's relationship with her family seemed to be the main focus.
I thought that the overall pacing of this book was a little on the slow side and was probably about 50 pages too long.