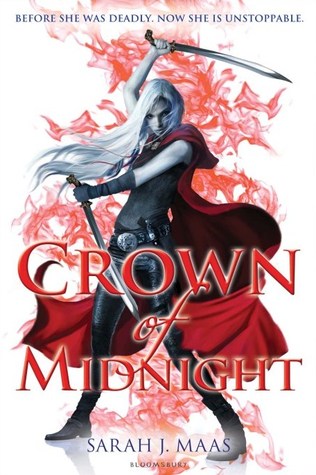 My Rating: 4/5
Source: Bought
Goodreads
Celaena Sardothien, royal assassin, is the King of Adarlan's deadliest weapon. She must win her freedom through his enemies' blood - but she cannot bear to kill for the crown. And every death Celaena fakes, every lie she tells, put those she loves at risk.
Torn between her two protectors - a captain and a prince - and battling a dark force far greater than the king, Celaena must decide what she will fight for: her liberty, her heart or the fate of a kingdom...
Throne of Glass was a book that I enjoyed, but also a book that I had a number of issues with.
Crown of Midnight however is my favourite second in a series book since Catching Fire.
Celaena becomes more of the bad ass she was supposed to have been in TOG and I think this is due to the amount of time she spent with Chaol. I think that both of them as characters really feed off one another and bring out the best traits in one another.
Whilst Dorian is a character that I really don't have any problems with, the relationship between Chaol and Celaena was a lot more believable and real than his relationship with Celaena.
Chaol having to face his family and getting his loyalty questioned really opened his character up and enabled enormous character development.
Dorian was a character that really surprised me and proves that I was obviously underestimating him by only seeing him as the third point on a love triangle. He is a lot stronger than I gave him credit for.
I love the setting as well, it has a very cinematic feel to it and I so I would really love to see some kind of movie/TV adaptation of this series.
There were so many plot twists throughout this book but the ending was completely unexpected.
I had planned on reading another book after this one, but with that ending I had no choice but to pick up book 3 Heir of Fire.